Steven comes from an electrical & lighting sales background. He is a day one team member that helped lay the groundwork for the Saskatchewan market. He also holds the shop title for being the "Most Chill" team member.
IN HOUSE FAVORITE
---
Adrian is an electrician by trade that decided to join the cannabis industry at the beginning of legalization. A day one team member; He helped Wiid lay down the groundwork for the Saskatchewan market.
IN HOUSE FAVORITE
Ice Cream Gelato (CitizenStash)
---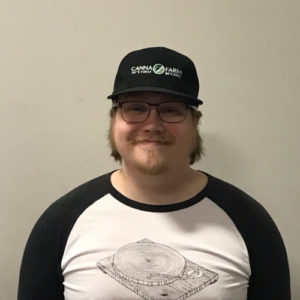 Graham is a Biology major at the University of Regina. He supports his education by working in the cannabis industry part-time. He joined our team in May 2019.
IN HOUSE FAVORITE
---
Kiran is a multi-talented individual. He balances his time between working as a DJ, producer, graphic artist, and managing his own clothing line.
IN HOUSE FAVORITE
---
Melissa is a valued member of the original Wiid family. The Uhersky's were responsible for setting up one of the first legal cannabis shops in the province. Their model set the bar for the rest of the market. Melissa fills multiple roles, working as a budtender, manager, customer relations, and purchasing for accessories.
IN HOUSE FAVORITE
---
Matt comes from a history in the automotive industry and could definitely be considered a car enthusiast. He decided to join the Wiid team shortly after legalization in 2019. Matt is a very knowledgeable budtender and a great guy to ask about producers and their practices.
IN HOUSE FAVORITE
---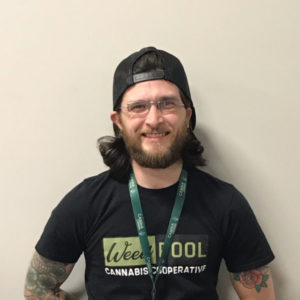 Previously a Non-Destructive Engineer in the steel industry; Matt decided to leave his trade and join the legal cannabis market in September 2019.
IN HOUSE FAVORITE
---
Braedyn is a full-time tradesman and supplements his income by working in the legal cannabis market. He joined the Wiid team in July of 2019.
IN HOUSE FAVORITE
---
Our Greeting Staff