Lisa started with Wiid Boutique in October 2022 after being in the optical industry for 15 years. Lisa is a cannabis enthusiast who hopes to expand her knowledge on its many benefits.
IN HOUSE FAVORITE
Wedding Crashers Pre-Roll (Tantalus)
---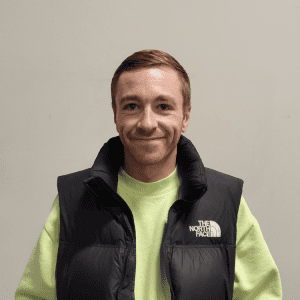 Josh splits his time between managing a vape shop and budtending. His favorite smoke is a good sativa pre-roll to put some pep in his step. Josh comes from a 8 year background in photography and in his spare time he likes to golf, skydive, paddleboard, play hockey and go skiing.
IN HOUSE FAVORITE
More Cowbell Pre-Roll (Tantalus)
---
Kennedy joined the Wiid Boutique team in December of 2021. She is currently working towards her degree in international studies.
IN HOUSE FAVORITE
24K Hybrid Full Spectrum Cart (Debunk)
---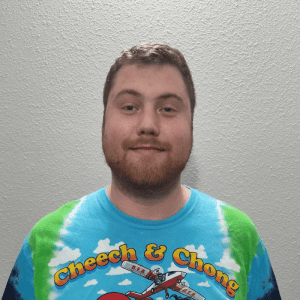 Sean is a Journeyman Mechanic that moved to the cannabis industry for the compassion and equality it provides! He enjoys making rugs in his free time and spending time with his poodles. He loves a good Sativa and a fat dab.
IN HOUSE FAVORITE
---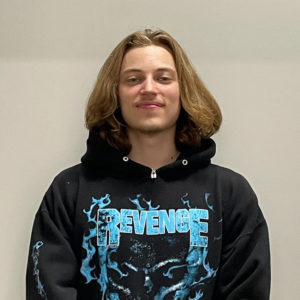 Paul comes from a background in construction. He became a part of the Wiid team in October of 2020.
IN HOUSE FAVORITE
---
Curtis joined the Wiid team in October of 2020. He has prior experience in the industry and his knowledge of the cannabis market has made him a valuable member of our staff.
IN HOUSE FAVORITE
Wiid Sticks Pre-Roll (Wiid Boutique)
---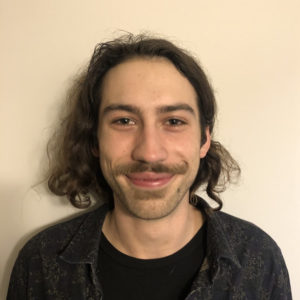 After spending some time away in Jasper, Jack has returned to his Saskatchewan roots. Bringing his knowledge and experience from working at the Pot Shack in Saskatoon, Jack joined our team in January of 2021.
IN HOUSE FAVORITE
---
Graham is a University of Regina graduate with a BSC in Biology.
He joined our team in May 2019.
IN HOUSE FAVORITE
Pacific OG Pre-Roll (Tantalus)
---
Melissa is a valued member of the original Wiid family. The Uhersky's were responsible for setting up one of the first legal cannabis shops in the province. Their model set the bar for the rest of the market. Melissa fills multiple roles, working as a budtender, manager, customer relations, and purchasing for accessories.
IN HOUSE FAVORITE
Purple Passion Classic Soda (Keef)
---
Sal is an Economics major at the University of Regina. He joined the Wiid team in June of 2021.
IN HOUSE FAVORITE
Black Diamond Pre-Roll (Tantalus)
---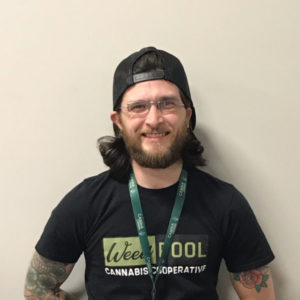 Matt was previously a Non-Destructive Engineer in the steel industry. He decided to leave his trade and join the legal cannabis market in September 2019. Matt has a refined taste for flowers and enjoys seeking out the highest quality buds on the menu.
IN HOUSE FAVORITE
White Flavour 510 Cart (StickyGreens)
---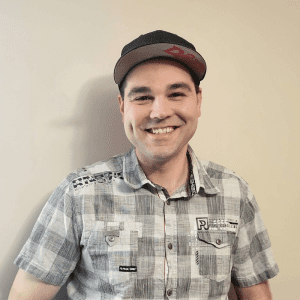 A cannabis connoisseur for over a decade and a Regina Beach local, Dᵤcₖ is into D&D and can do a bit of magic. He's big on his Indica strains and a fan of concentrates like hash, oil, rosin and shatter. Don't get it wrong though….Dᵤcₖ is always down to blaze some good old fashioned buds!
IN HOUSE FAVORITE
Blueberry Kush 510 Cart (Jonny Economy)
---
Our Greeting Staff